Webinars:
Atlassian Real Life Stories
A webinar series on use cases to create and run lightweight project management with Jira, Confluence and Bitbucket.
How Jira and Insight replaced Excel for asset tracking and product quality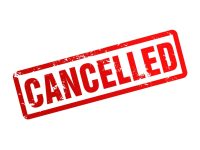 How did a metal processing company in Europe go from an Excel nightmare to a digital asset tracking system that is accurate and saves time?
Presented by the Jira app Insight (by Atlassian) and Andreas Haaken of APTIS.
This webinar will show how this metal processing company went from thousands of Excel rows they had to update and review weekly to using Insight within Jira to create a digital asset management system that scales.
How to easily onboard your employees
10:00 AM EST | 4:00 PM CST
Tips and tricks to better use Confluence to onboard team members.
Join Clara Roder of Seibert Media, the creators of the Linchpin Atlassian Marketplace apps, in discussion with Andreas Haaken of APTIS.
How to create, handle and report small projects with ease
10:00 AM EST | 4:00 PM CST
Lightweight project management using the Jira apps Epic Sum Up, Tempo Timesheets and Tempo Budgets. Talks about new Tempo Timesheets integration for Epic Sum Up​.
Watch Alexander Eck, Tempo Senior Product Expert, and Andreas Haaken, CEO and founder of APTIS.
Manage projects better in Jira